How we package your orders is important to us. We are committed to only using necessary packaging and using recycled and easily recycled materials. Here this page explains our different packaging options and how we ship your orders to you.
Our ultra light weight aluminium tins. Made from aluminium with a glass window. Unlike plastic packaging it is less bulky, your tin may look small but there is a lot packed in there.

These are super light so they don't cost lots to ship meaning we can pass on savings to you, it also means they don't weigh down your handbag.
Once finished with, you can separate the window from the lid and recycle it or keep as a handy little pot to resuse.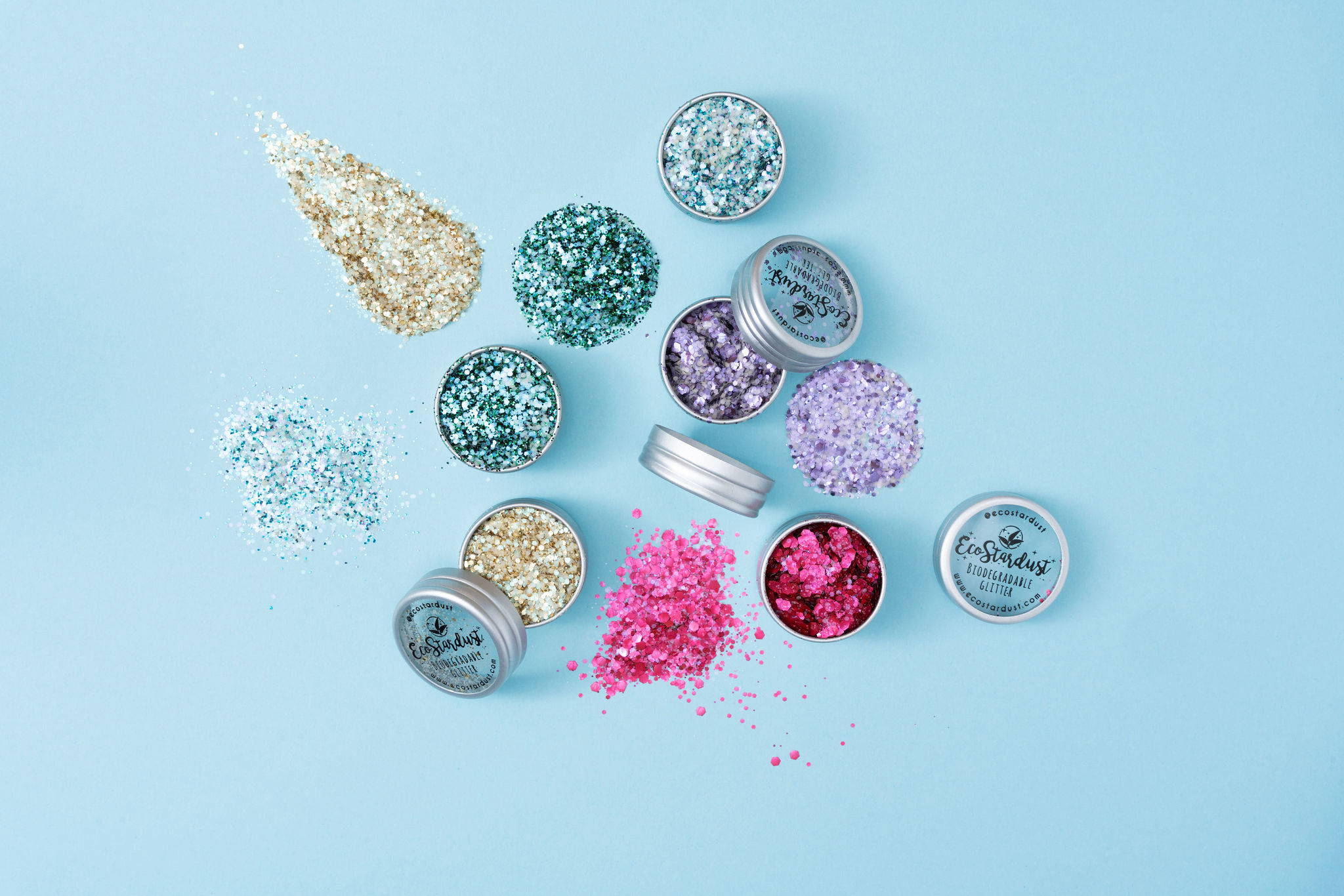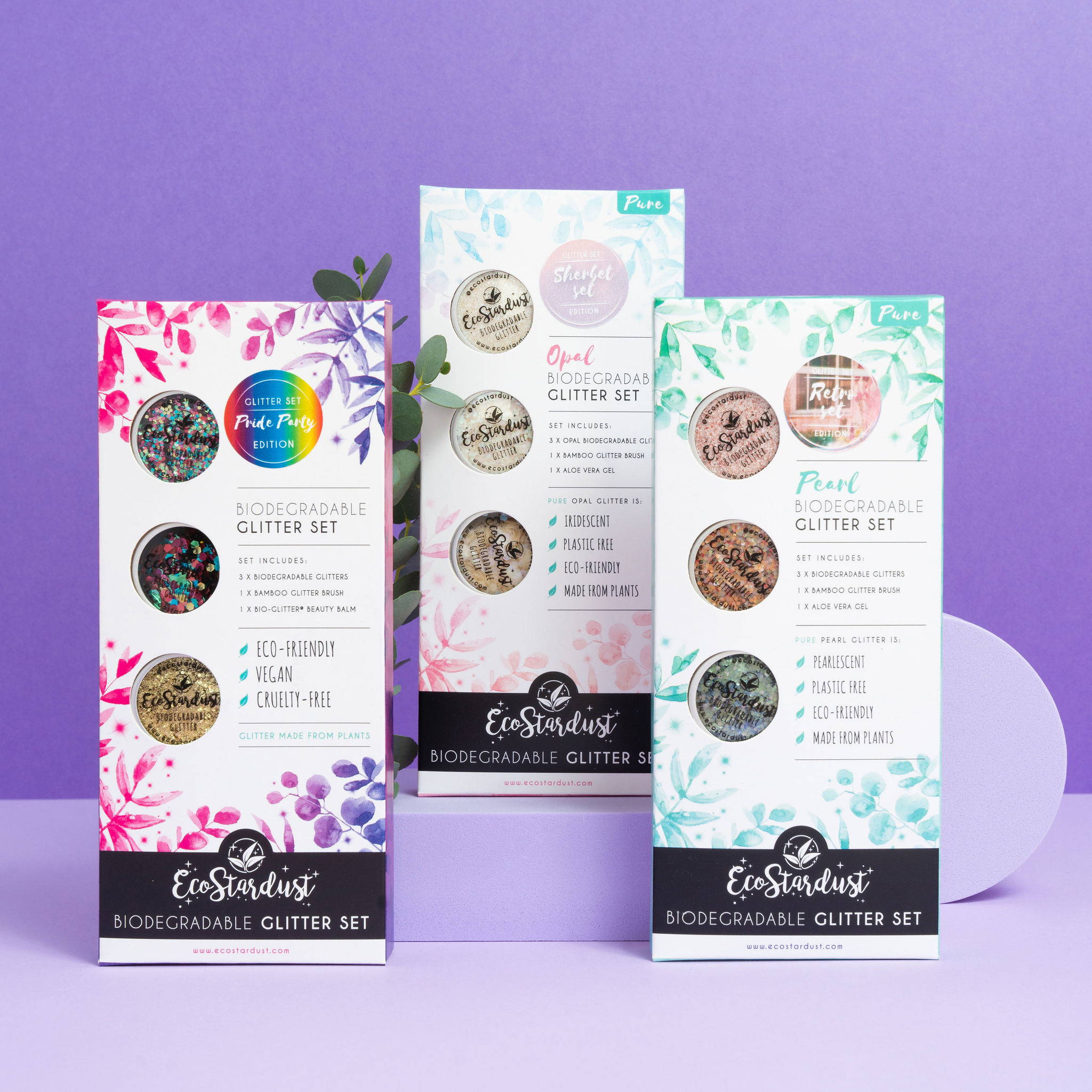 All our tins of glitters come in a cardboard box made from either recycled material or FSC card, printed with vegetable base inks and finished with a water base varnish.
Our biodegradable grip seal bags


Our green line grip seal bags are also biodegradable! Great for taking glitter to festivals. All our bulk glitter is sold in these.
Once finished with please dispose of in your normal trash.